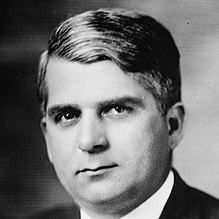 Bruno-Piggly Wiggly Southern Employee Scholarship
The Bruno/Piggly Wiggly Southern Employee Scholarship is available to full time students living in the Piggly Wiggly Southern market area, which includes any resident of the State of Georgia or Aiken County, SC. The scholarship is currently awarded to incoming freshmen attending Georgia Southern University. Preference should be given to applicants who are employed or whose parents are employed by Piggly Wiggly Southern.
The chain was acquired by Birmingham-based Belle Foods which discontinued the brand in 2012.
Food retailer Piggly Wiggly Southern, Inc. is an immediate subsidiary of Bruno's Inc., a food and drug chain company which operates and leases food, drug, and liquor stores in five southeastern states, with the heaviest concentration in Alabama, Georgia, and Florida. Bruno's acquired Piggly Wiggly Southern in 1988, adding it to its FoodMax, Food World, Food Fair, and Bruno's Food and Pharmacy franchises. By 1993, 57 Piggly Wiggly supermarkets were in operation, located largely in central and southern Georgia, representing 22 percent of its total number of stores. That year, to cut costs, Bruno's moved the Piggly Wiggly Southern corporate offices to Birmingham, Alabama, integrating them as a unit in its home office. However, it left the Piggly Wiggly distribution center in Vidalia, Georgia, its original base. Bruno's, under competitive pressure from other chains, notably Wal-Mart and Publix, was at that time restructuring its operations, closing unprofitable stores, remodeling others, and altering some of its marketing strategies. It was also recovering from a tragic air crash that in late 1991 had claimed the lives of Angelo and Lee Bruno, son and grandson of the company's founder, and four other company executives. Because of its restructuring, innovations, and the improving economy, the picture for Bruno's and its subsidiaries, including Piggly Wiggly Southern, brightened after 1993.