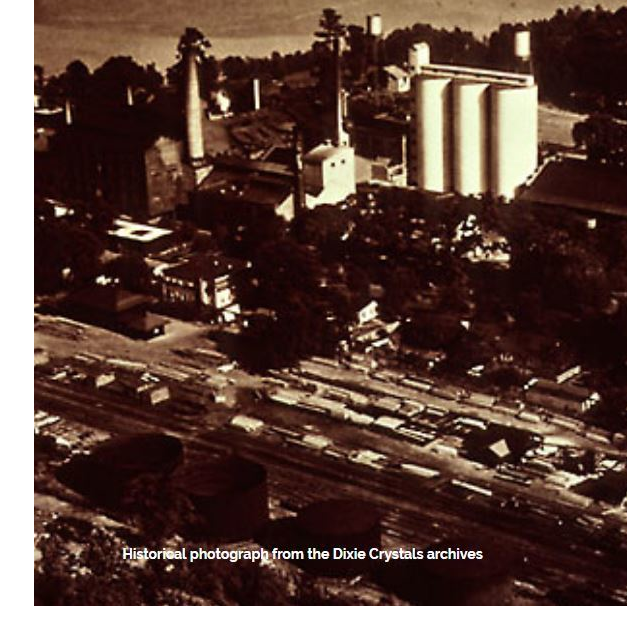 Dixie Crystals Scholarship
Savannah Foods & Industries, Inc., began operations in Savannah as the Savannah Sugar Refinery on July 7, 1917, and has since become a cornerstone of its community while rising to the top of American industry. Savannah Foods made its first appearance on Fortune Magazine's list of "500 Largest American Companies" in 1980 when it ranked 472 from the top; in 1991 it ranked 302. Savannah Foods celebrated 75 years of service to Savannah and the world in July 1992. It has grown to become one of the nation's largest refined cane and beet sugar producers with operations in six states and over 2,000 employees.
The trademark name "Dixie Crystals" came into being when Ben Oxnard, the first president of Savannah Foods and Industries, Inc., was searching for a name for the company's product: refined sugar. He solicited suggestions from everyone he met and while scanning his list found that the word "Dixie" occurred several times – as did the word "Crystals." He combined the two, and the name remains "Dixie Crystals" to this day (excerpted from Savannah Foods & Industries, Inc. 's Annual Repon, 1991).
This scholarship was established in 1997.
Impact
Savannah Foods and Industries, Inc., recognizes the outstanding academic reputation of Armstrong Atlantic State University, now Georgia Southern University, which has served the Savannah community and the region since 1935. Savannah Foods recruits and hires Armstrong Atlantic graduates, who through the education they received have been productive and loyal employees. Savannah Foods understands the importance of public/private partnerships and the promotion of excellence at Georgia Southern University. This relationship has been strengthened over the years by Savannah Foods' employee's use of Georgia Southern for continuing education and cultural enrichment.
The legacy of the Dixie Crystals Scholarship Fund will be reflected in the productive lives and contributions to society made by the many men and women who will benefit from Savannah Foods' generous support.